VOLTA – Austin Eddy
Abigail Ogilvy Gallery will feature the artwork of Austin Eddy at VOLTA Plan B. This is a smaller presentation of VOLTA due to the Pier no longer being available for the art fair. We welcome you to join us during Armory Week at David Zwirner Gallery and Paula Cooper Gallery (former location). Many thanks to the generosity of Peter Hort, Rema Hort Mann Foundation, David Zwirner, and RiSBE, coupled with support and facilitation by team VOLTA and Quang Bao.
LOCATION: 525 West 19th Street (David Zwirner Gallery).
Thursday, March 7 – Saturday, March 9, 10:00 am - 6:00 pm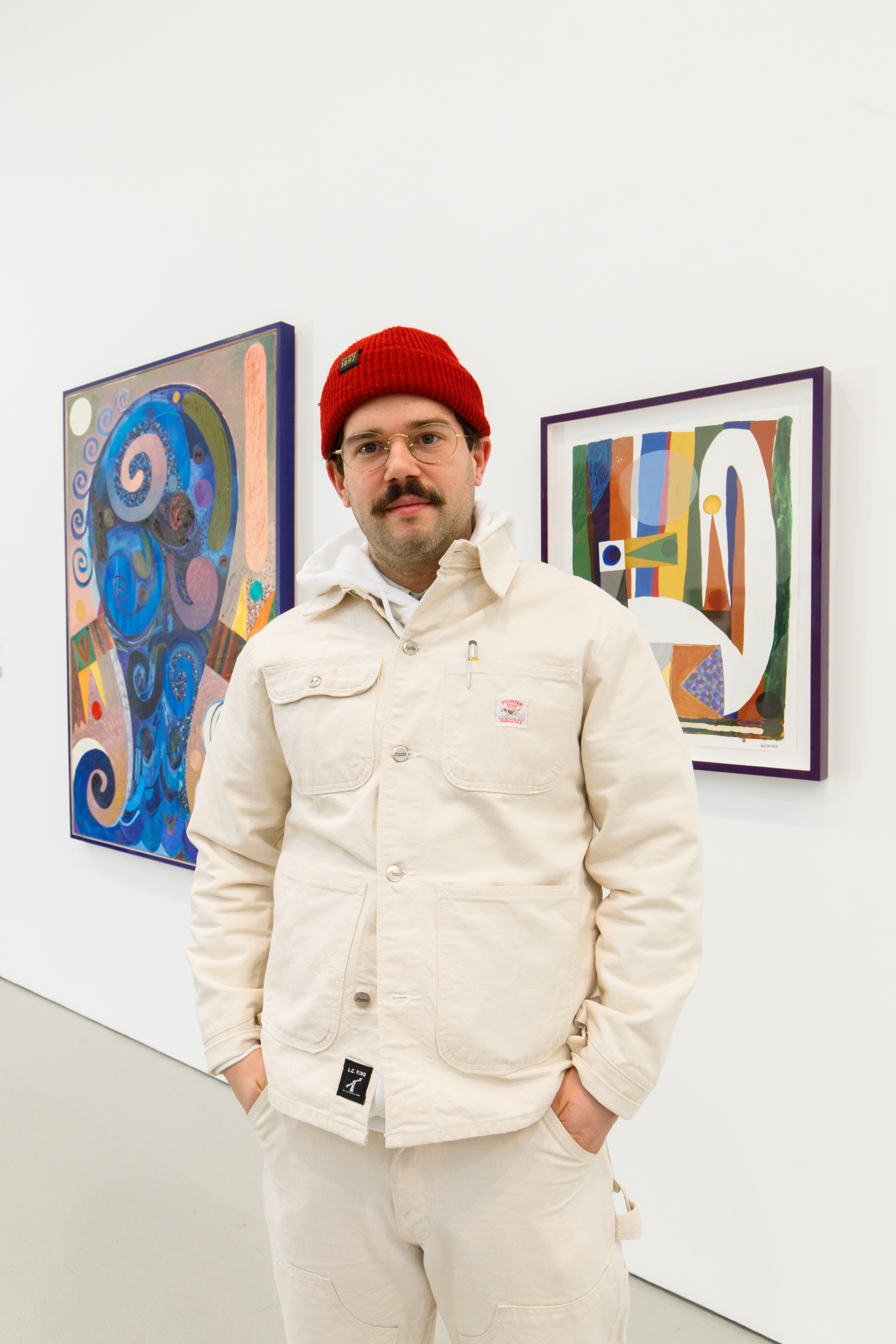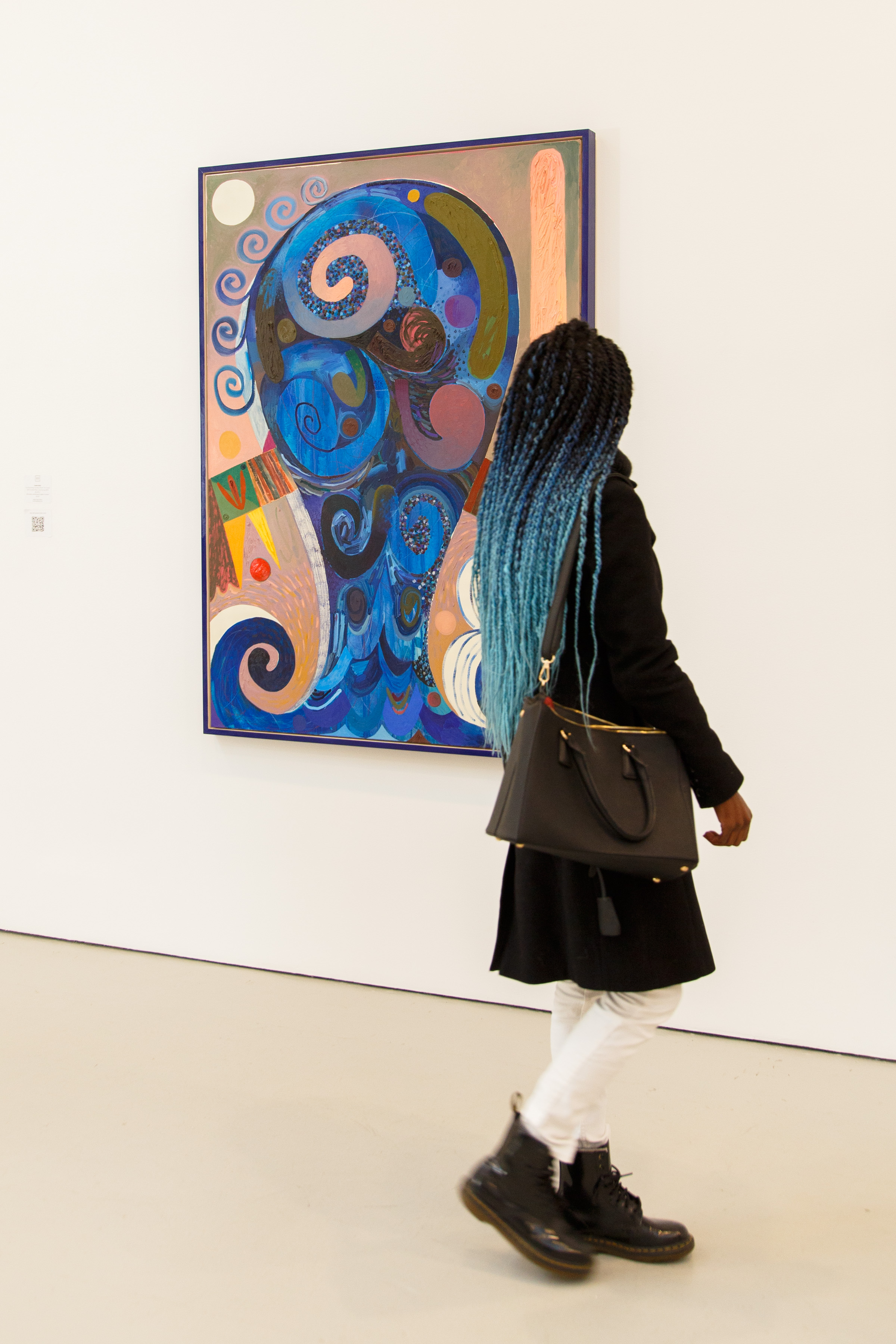 Austin Eddy is an abstract painter currently working in Brooklyn, NY. Eddy's work thrives on contradiction. Figurative elements fold into nocturnal landscapes, buildings become isolated portraits in claustrophobic spaces, floating clouds turned bulbous finger—simultaneously portrait, still-life and landscape. Similarly, Eddy's brightly painted sculptures ride a line between bust and building, object and subject. Undulating between these artistic tropes, Eddy's work references modernist tendencies both formally and conceptually.
What makes a good painting? This question is at the forefront of his exploration and experimentation. Through the tools of abstraction and other historical painting languages, he breaks down qualitative aspects of painting and questions the validity of "seriousness." He finds answers to this question by making paintings though play. From his singular and personal experience, he deconstructs and synthesizes information, creating a hybridized personal painting vernacular. More recently, his work has taken him down unexpected paths, whether large-scale paintings, works on paper, or sculpture.
Austin Eddy was born in Boston, MA (USA) in 1986. Eddy earned a BFA from The School of the Art Institute of Chicago in 2009. Exhibiting internationally, select solo shows since 2012 include Launch F-18 Gallery, New York, NY; Roberto Paradise, San Juan, Puerto Rico; Christian Berst, New York, NY; Bendixen Contemporary Art, Copenhagen, Denmark; The Horticultural Society, New York, NY; the University of Kentucky Hospital, Lexington, KY; Important Projects, Oakland, California; Conduit Gallery, Dallas, Texas; Taymour Grahne Gallery, New York, NY. He participated in group shows, including Abigail Ogilvy Gallery, Boston, MA; SOCO Gallery, Charlotte, NC; The Urban Institute of Contemporary Art, Grand Rapids, Michigan; Museum Of Contemporary Art, Atlanta, Georgia; Coburn Projects, London, United Kindgom; Brand New Gallery; Milan, Italy; Steinsland Berliner, Stockholm, Sweden. He recently completed the Liquitex International Residency in London, England (2018).