SPRING/BREAK Art Show – Lavaughan Jenkins
Abigail Ogilvy Gallery will feature the work of Lavaughan Jenkins in a solo booth at SPRING/BREAK Art Show.
LOCATION: 866 United Nations Plaza, Entrance at 866 East 48th Street, New York, NY 10017
REGULAR SHOW DAYS: Wednesday – Monday, March 6th – 11th, 11am - 7pm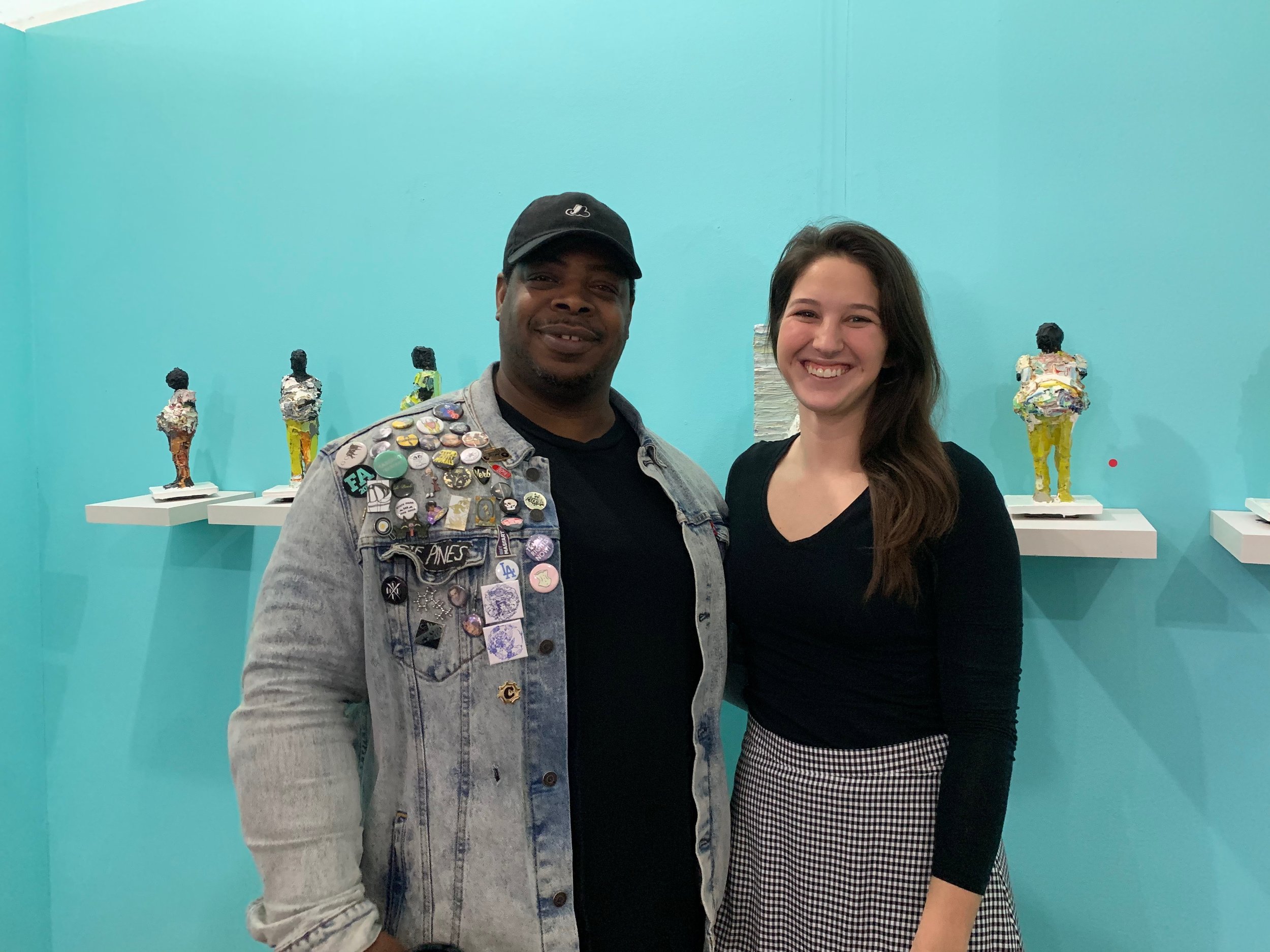 Abigail Ogilvy Gallery is proud to present the work of Lavaughan Jenkins in a solo booth at SPRING/BREAK Art Show. Our booth, Reflections Of Power is a visualization of 3D paintings by Lavaughan Jenkins. The figures prod and extract memories of moments Jenkins has forgotten, bringing them to the forefront of his mind to be discovered and recovered. Jenkins' three-dimensional paintings are thick, multi-colored brush strokes smeared and built up to form an army of men that vaguely resemble the artist.
Jenkins begins each piece with a skeleton of wire and molding paste, and then applies dense coats of oil paint to flesh them out. He employs traditional painting methods to build layer after layer of vibrant brushstrokes until his paintings begin to imitate sculpture. The work takes emphasis away from form and focuses on light and color, mapping a journey for the eye across the surface. The paintings demand the attention and admiration of the viewer, rather than being polite and academic societal studies of art. Jenkins grasps complex human emotional ideas and memories, reclaiming them over time, all the while never losing grip on present moments and emotions. Reflections of Power is an ephemeral experience of being human and the realization that we create a lifetime of memories that fade and are replaced with newer ones.